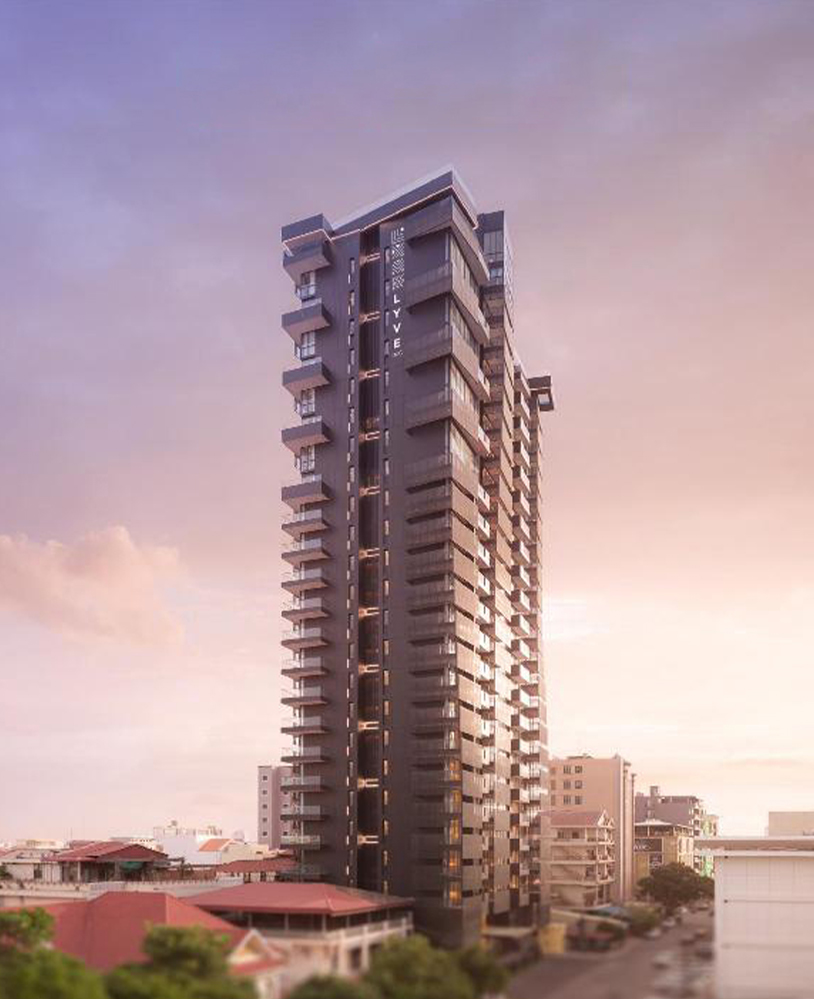 LYVE INC HOTEL & RESIDENCE
Whether for travel, work or relocation, LYVE is the port of call for all city dwellers. A serviced apartment that is strategically located near key destinations around Phnom Penh, residents can enjoy the convenience and dynamism of city living.
Completion: 2019
PROJECT TYPE
KEY FEATURES
ARCHITECT

Service Apartment
• Opposite Phnom Penh Megamall
• Opposite Phnom Penh City Centre
• Automated Underground Parking System
Located at street 118 in Phnom Penh and a short 6 km away from the Phnom Penh International Airport, LYVE also features the very first, automated underground parking system in Phnom Penh for unparalleled convenience and luxury for its residents.
LYVE welcomes its residents with a design language resembles a bamboo grove. With clusters of gently weaving slender volumes, LYVE strikes an elegant and dynamic character and ensues it has a distinct and iconic presence in Phnom Penh's cityscape and skyline.

Best Serviced Apartment Development

Best Serviced Apartment Development

Best Serviced Apartment Architectural Design

Special Recognition for Design & Construction